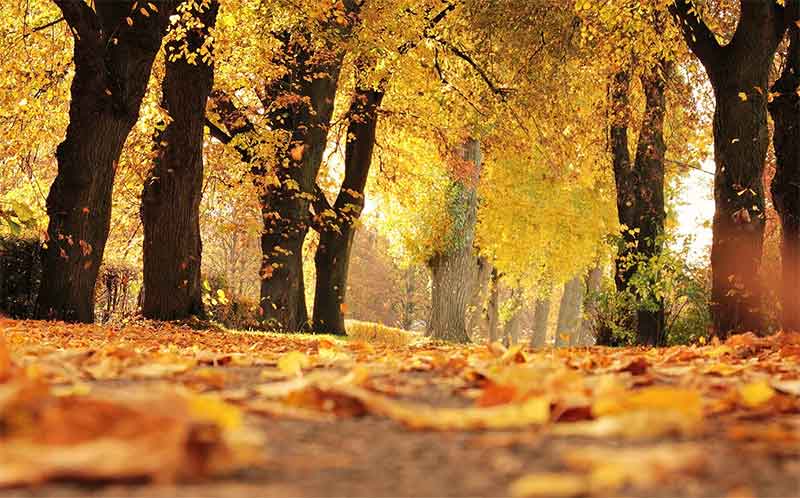 As the windows fly open, and the memories of summer begin to set in, the great cooling weather and the stars in the sky become more evident as the leaves begin to fall.  The yard work increases for a short while, the kids go back to school, and the hearth of the home waits.  Cool nights and crackling fires in the fireplace lay ahead, the couch and a blanket seems so welcoming. 
While everyone sets out for nice autumn nights, there's a lot of good reason to pass on everything chore-related if possible.  There's cider to drink, and campfires to roast marshmallows upon, there's cool drives with the windows open.  As the seasons shift and we prepare for winter to come… the last thing anyone wants to do is scrub the bathroom!
As the toil of work fades away, there's lots to do – it's better to spend that time with family and let the work day be the work day.  If you want a break from scrubbing and shining, we're here for you!
Things to remember for the coming months:
1. It can be good to get a coat of wax on your car before the snow and ice hit!
2. Mowing over leaves makes dust, so it might be good to close the windows while mowing
3. It's always a good time to check your dryer lint trap, once a month is a great way to prevent fires in the home.
4. Fireplaces can throw sparks, so having a flame retardant floor covering near the fireplace is always a good idea.  An extinguisher may not seem necessary, but having one on the same floor as the hearth is the best idea.
5. Getting some caulking and weather stripping and sealing up any small spaces in the home exterior is a great way to save money in the coming months.
6. As we get older, hiring out things like leaf removal and home interior cleaning is a super affordable way to save energy for the better things in life.
7. A chimney sweep service may not be necessary all that frequently, but build up can be problem when you consider decades passing. Especially if you just bought an older house.
8. It might be a good time to get in one last garage cleaning in, while the weather is still above freezing. Getting a hose and mop can restore a perfectly clean concrete, if not using a power washer.  Having a clean garage can be really satisfying, especially since in colder weather areas, the floor will soon have snow melt and salt all over it.
As autumn rolls in, there's a lot of good times ahead, if you play your cards right.  If you need Lexi Maids to come to the rescue for your home interior cleaning, please don't hesitate to call us!