Work Agreement, Terms and Conditions, & Privacy Policy

Lexi Maids focuses on professional residential home and office cleaning.  Our customary service includes what is seen in our CHECKLIST and we have a few add-on services that can be selected as well!

Satisfaction: Our goal is to complete satisfying, professional cleaning work!  Cleaning often involves spotting a long list of details - our cleaners are experienced with doing exactly that!  It's uncommon that a rare surface or detail gets lost in the project, and if there are unexpected errors, we make it right; simply contact us!  99.9% of the time, this is a casual matter, and everyone feels happy.  As per our work agreement, and the need to pay our hard workers who will spend many hours working on a home, by booking and accepting our services, and our added attempt to remedy the situation, is binding according to the original work agreement, without denying, reversing or canceling payment for services performed.  Our goal is satisfaction, and our cleaners have met the highest expectations of so many customers!
Booking and Live Estimates : Our booking form gives you a live estimate and a chance to book in under 60 seconds.  A Lexi Maids cleaning technician will make every effort to arrive in the arrival window, to be let into the property to work for you.  The description of the three cleaning tiers, Service Clean, Deep Clean, and Restoration Clean are described on our website home page.  Have no worry, our cleaning tech will help assess if a deep clean is necessary!  Deep cleans can be added to specific rooms as well.  We only charge for what you approve, every step of the way!  Upon booking an appointment, customer credit cards are charged, and adjustments to that charge can be made through the assessment process.

Canceling an Appointment :  We can reschedule should the need arise, with 36 hour notice, at no additional cost.  With less than 36 hour notice, there will be a $60 cancellation fee retained, to help compensate our workers for the time they could not schedule other work, due to the missed appointment.

Lock Outs:  If a cleaning appointment is scheduled and the cleaners arrive and cannot perform service due to the property owner missing the appointment, or confusion in letting the cleaners into the property when owner is absent, sleeping, phone/ringer turned off, or having key/lock management issues, a non-refundable $80 Lock Out fee will be applied, or subtracted from any refund of payment.

Office Support: Lexi Maids operates with 'field appointments,' meaning our workers come to your property to perform services.  Our main office receives messages around the clock though, and any concerns will be addressed during Office Support hours.  Also, the main office can be directly reached during the Main Office Hours of: Monday - Friday: 9:00 Am to 4:00 Pm.  Any messages or issues that need attention outside of those hours will be addressed during the next available office hours!

We always strive to achieve a great clean. Our cleaning techs know how to treat your home with care. Just let us know how our professional cleaners will get into your home or business to start the clean, and we'll make it happen!
Things to consider:
We leave electronics untouched, in order to ensure no damage to such sensitive items.

You have the opportunity to rate your clean and give feedback on what went great, or otherwise, with your appointment!

It's super rare, but if it happens, report damages/dissatisfaction within 24-36 hrs for assessment.

Please be available to let our professional cleaner in, or arrange a reliable method for that to occur.
Safety and Scope:  Our cleaner's safety must be considered, and properties that have problems with bug infestation, rodent infestation, hazardous waste, pet feces or urine, or stuff that require special hazard-precautions, conditions that our cleaning company does not service.  If such conditions are discovered during an appointment cleaning, requiring the work to be stopped, at least 60% of the booking fee will be retained in payment.  We do not currently offer services in horde remediation, biological waste removal, or for properties contaminated with insects. We also do not restore neglected properties with extreme grime as our scheduled time blocks cannot accommodate this, and our staff is not geared for rehabilitation work: this may require a reassessment of duration or a stop-work with applicable fees. Any questions, please ask.

Pet Waste: We do not clean up pet feces/urine within housing, an isolated incident will be avoided by our cleaner, and a home neglected via pet waste will result in a stop-work with at least 60% of the booking fee will be retained in payment.

Dignity: We ask that cleaners are treated kindly and if there are special considerations, please communicate those and allow the cleaner to move through their work without continuous commands.  Many thanks!
Continuity:  Lexi Maids works with experienced, qualified house cleaners. Scheduling a re-curring cleaning can lead to multiple visits by the same cleaner, however to maintain service continuity and for the business to succeed, there is no guarantee of permanent visitation by only a single cleaner. Doing so leads to scheduling problems and too much pressure on one cleaner should they experience health issues or life changes. Thank you for understanding. Enjoy the cleanliness experience, our qualified cleaners will do the work at hand! (We do not have the ability to reserve a single cleaner for every appointment, or to field client post-ponements, reschedules, or cancellations in order to reserve only a single one of our cleaners in the absence of their availability or schedule openings.)

Payment:  Lexi Maids accepts digital payments on the same day of the service provided, and the payment method will be processed whereby services rendered are covered in full. Before appointments, card numbers will be checked to be valid and ensured that funds are on the card via a credit hold process.

Work Agreement:  By hiring Lexi Maids for cleaning service, these terms indicate that both cleaner and client cannot solicit each other for independent cleaning work. The work agreement stands as a contract, and if these terms are breached by forming a separate arrangement for work outside of our contract, there will be a legally upheld contract service fee of $4,000 in addition to the required 1-year of service hiring that cleaner through Lexi Maids, before that $4,000 buy-out can occur.

Privacy of the Website: Lexi Maids commits to protecting client privacy through the use of this website. The information collected to set appointments is used to process payments and provide quality service that meets your needs. So, By using this website, information entered into forms will be used by Lexi Maids, and specific third parties, such as payment processors.
We do not sell our mailing list.  We only relinquish information if required by law to do so, or for the safety of client and worker. Lexi Maids uses SSL to protect your information from interception. All standard risks of using the internet still apply in terms of security of your own computer or internet service.
Privacy in cleanings:  in order to ensure quality of work, and accuracy of estimate, we need to confirm and/or verify status of work, which occurs by cleaners taking occasional digital pictures to verify.  These pictures will only be used to confirm that proper services have been performed, show quality of service, and help us give you the best service possible.  These photos will be checked to make sure they do not contain personal information, as your information security is a priority for us!
If these terms are ever updated, they can be found on this page.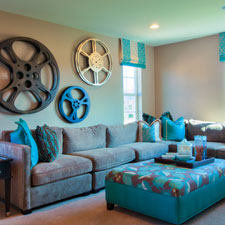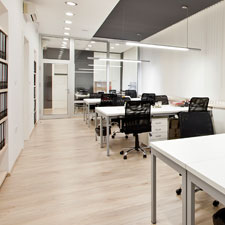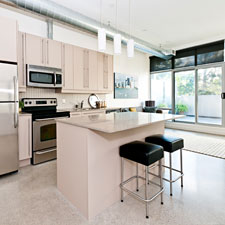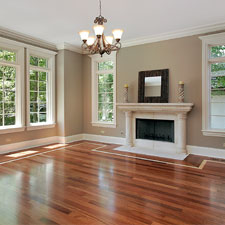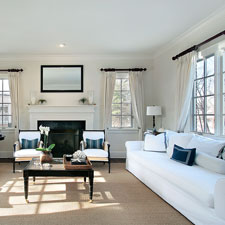 Do you have a unique property that needs a specialized estimate?
Just contact us and we can make an easy arrangement for that!