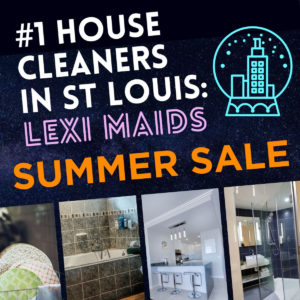 As the heat rolls in and the air conditioner goes on, there's nothing better than a clean house, especially when you don't have to clean it yourself. Just in case you need a nudge to try our service - please try this special sale price for select services : 10 percent off (good through June 2020). Just use the promotion "JUNE10".
Every passing day, our homes get a little bit dirtier, and fresh upkeep gives us a sense of well-being and hope. No matter how the day goes, coming back to a clean home is one of the greater things in live. No sweating, no toiling, no procrastination - just sitting back and letting us do the dirty work!
As the summer flies by, a good deep cleaning in June means that you'll breath fresher air, and have more time to yourself. Setting up a regular cleaning service can best thing imaginable - your bathrooms will look new, your living spaces will feel comfortable, and your bedrooms will always be welcoming as the sun sets and the moon shines overhead.
No matter the reason, whether for moving in our out, or just giving yourself a much needed break - Lexi Maids will handle your cleaning needs. We are always on the lookout for great customers to serve, which is a connection we value more than anything. We appreciate you and always work to maintain your goals for a clean home!