The Best Vacuum For The Home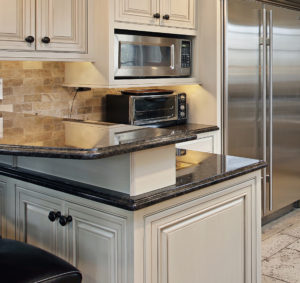 A really expensive vacuum cleaner might not always be the best option.  If the machine is ultra-lightweight but has really high suction power, it might be worth it.  However, many of today's modern vacuums are extremely heavy and very slow to move.  Sometimes these vacuums will have very high suction which can be useful in really pulling embedded dust and dirt out of carpets, but the slowness of the machine use will make it a pain to use on a daily or weekly basis.  Because of this, for large houses, there might even be good reason to have two vacuums for these separate purposes.
There are a lot of machines out there that rely on gimmicks (such as the large rolling ball mechanism).  They are very heavy and slow to move around.  There are lightweight machines, like Oreck, that can be a pleasure to use, but do cost a pretty penny.
Some people prefer canister vacuums, with the long separate head.  These can be great to use, especially to perform suction dusting: though dragging around the separate parts can be cumbersome, especially lugging them up stairs.
Everyone has their preference, however lightest weight with greatest ease of use and vacuuming power is the best measure for the average user.  Believe it or not, these qualities can be found even in the cheaper Dirt Devils, compared to some of the more expensive and very heavy Dyson models.
In industrial use, there are many types of carpet cleaning devices, and one of the more common models is the backpack vacuum.  In large commercial properties these might be useful, but not necessary.  In residential use, backpack models are not required - in this type of cleaning, it really comes down to the preference of the cleaning tech, knowing how they clean, and how they best manage the awkward machine that is a vacuum, in order to protect home owner property, and still clean well!