MAID SERVICE: HIRING A CLEANING SERVICE

Hiring a cleaning service can be a rewarding experience, allowing you to have a clean, well-kept home without having to spend hours or days maintaining such a time-intensive chore.  Across the globe, people are bringing in pro cleaners to regain valuable leisure time.  Wherever you live, great cleaners can be found.  A bit of understanding about this industry can lead you to a better experience than wading into new territory alone.  This guide will help you see the cleaning industry through the eyes of professionals, which can help you move forward in the best possible way, with the greatest experience and the least unwanted conditions.  It's relatively easy to find great maid service if you know what to look for!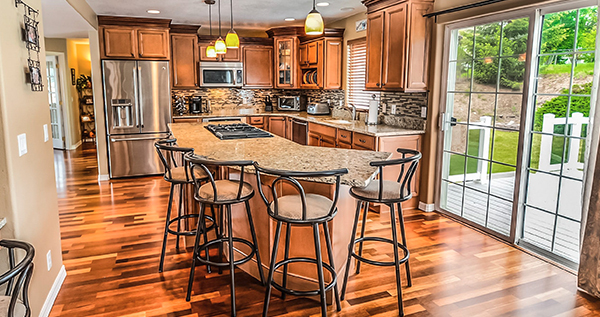 Cost of Service

How much does house cleaning cost?  Is maid service affordable?
Pricing for this service can range, depending on city.  The national average cost is $30 to $50 an hour depending on the size of the home, the depth of the cleaning, and where you may live.
A one-bedroom apartment might cost $90 to $120.  A two-bedroom, two-bathroom apartment would cost more, having the additional bathroom and bedroom added to the cost; so the range would be $100 to $140.
A house with three beds and 2-3 baths would range from $160 to $260, again depending on if it is a weekly or deep clean.
Deep cleans always costs extra because it involves more time and elbow grease, and usually that service along with many other add-ons, such as cleaning ovens, windows, or other more detailed aspects.
Some maid services and cleaning businesses charge per job, rated by the room number – while others price based on square footage, which is more rare because fewer people know their property's exact measurement, and can more easily count up the number of rooms in their home.
Lexi Maids, for example, uses room count, and unless a property is mega-sized, then we stick to that.  We also offer standard service, along with deep cleaning add-on, which is also used for move-in / move-out cleans.
Sometimes it's required to clean by an hourly rate, and some housekeepers choose to charge this way.  As a permanent method, it can be lead to being less up-front about the cost.  However, sometimes a property has a unique structure or has special issues to consider (often the case with large, unique businesses that need cleaned).  So an hourly quote might be required to feel out the actual cost for recurring service.
In the end, the numbers often work out similarly – for instance, a 3 bed, 3 bath house might be quoted at $160.  Another company might quote by square foot, and for a 2,000 sqft. home, might charge $170.  Different methods, but similar outcome.
Usually a quote by the room, or by square foot, does not include things like finished garage cleaning, or finished basement cleaning, which would have to be added into the quote separately.  Some homeowners don't have a maid address those areas, for reduced cost, while others might have a lot of activity in a finished basement, for example, and would like to add in the extra square footage.  So, a unique estimate can be developed by the company and a fair price established.
Some companies keep a strict room count, while other companies allow add-ons.
Another metric to consider is the checklist of activities completed by each service.  There is an industry standard, but even that has a range.  Most of the times, bathroom cleanings will include wiping counters, sweeping and moping, making sure the shower and tub is scrubbed, the mirror is clean, faucets and fixtures get cleaned, and the toilet is disinfected and cleaned.  Bathrooms are work intensive, and that's why they are part of the metric in pricing.
Kitchens are another area that can require extra attention, but all homes have one kitchen, so that is not usually factored in.  In some cases, a home will have a second kitchen in a finished basement, and that would have to be factored in separately, of course.
How much do cleaners charge by the hour?
The common rate is $25 to $50 an hour, for an experienced, insured cleaner.
While maid service often involves a single cleaner spending time in your home, sometimes two, three or more cleaners will take part in a cleaning.  An example would be a mansion in need of an extensive deep clean.  There really is no requirement to have extra cleaners on the job, but it can shave hours, if there is a crunch on time.
The hourly rate can also vary, depending on how dirty a house has gotten, so the deep clean is assessed by the price charged at the end, more or less.  This can be effective, but can also lead to clock dragging, which makes customers nervous compared to up-front pricing.
Another thing to consider is the frequency of service.  A one-time cleaning often necessitates a deep cleaning, and if a month or more passes, then the next visit might need to be a deep clean once again.  Regular service appointments keep a house up, leading to light dust and grime that does not get compounded with the slight moisture in the air, or around sinks, tubs, and floors.  Time really turns common dirt and dust into a more pervasive problem, so service cleans are the most effective.
Move-in / Move-out cleans prepare a worn-in home for sale or rent, or for you to move into if the home was acquired without a pre-clean, which is often the case with auctions.  This work is done with the intent of restoring the home to the best sense of newness possible, regarding how far a good clean can take it.  The cost of this service ranges, usually alongside deep cleans, but for a 3 bed, 3 bath house, around $200 to $350 depending on what condition the house is in, and what city.
Also, after hosting extended family for a few days, or after a large event such as holidays could require a special touch.  It's funny how going from 3 people at a home to 20+ leads to a much more robust task at hand, when it comes to scrubbing!
OTHER PRICING FACTORS TO CONSIDER
Add-ons can typically be included or removed, but there is another type requested – that's Eco-Friendly cleaning supplies.  Some people have allergies or aversions to chemical cleaners, such as MCS (Multiple Chemical Sensitivity) an extreme health condition, entails, which is an unusual sensitivity to the smell of cleaning products.  These people often request specific agents to be used, or eco-friendly natural products only.
For natural products, provided by the cleaners there is commonly an added charge that might range from $5 - $20 depending on the size of a home, and the ingredients in the products.
For client-provided cleaning agents, the cleaner will likely have to make sure the stuff is up to the challenge.  For example, we can't use distilled water to remove calcium deposits from faucets – it would require twenty times the effort with bad results!  Cleaners can however quickly test a product for its viability, or provide one that is industry tested.
Some companies offer extended services as well, such as carpet cleaning, upholstery cleaning, stain removal, and even post-construction cleaning.  Other companies will offer things like gutter cleaning, power-washing, and even horde-sorting.  Most cleaning companies and maid services will not include both extreme cleaning techniques such as those, and also offer housekeeping service, unless the owner is dedicated to one of those other side fields.  The reasoning is that it requires two or three different types of workers.  Maids do not commonly want to run power washers outdoors and go through the day with their clothing soaked with water.  Carpet cleaners also do not commonly want to clean bathrooms and kitchens.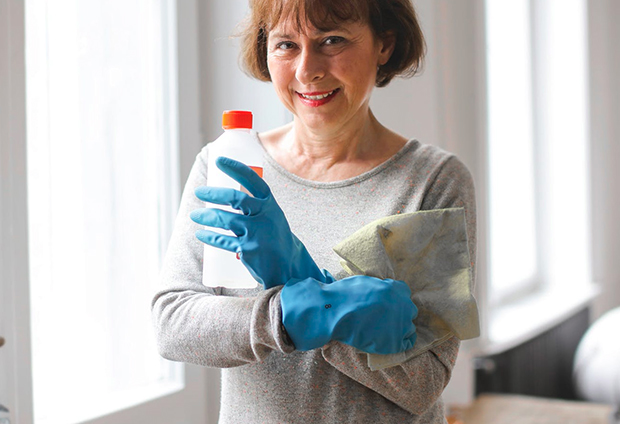 How Experienced Should a House Cleaner be?
If you are hiring a cleaner for your home, naturally it would be best if they have run successful appointments doing exactly that. While anyone can clean, pros have a better grasp of combining time management and quality.
An inexperienced cleaner, who is not field tested and industry vetted can show up and run the clock for extensive amounts of time, unintentionally or not. They could, for example, spend as much time cleaning a kitchen as a pro takes to clean an entire floor of your house. This has been seen countless times, and as they say, not every job is for everyone! Speed and efficiency can be taught, but there is a simple fact in the cleaning world – a great eye for detail and the ability to move quickly while performing top tier work is a TALENT!
Lexi Maids hires cleaners that are already experienced and we then help maintain their quality of work together, with the cleaner and customer, through service reviews. We only seek the best cleaners who know how to complete successful appointments.
Depending on who you contact, you might find a range of experience. Hiring a slower worker won't be the end of the world, but getting damage to your property from inexperienced techniques is a legitimate problem, and an inexperienced cleaner will also not likely be carrying insurance. If you chose to have an insured cleaner, we are ones who make that happen!
Should we tip our housekeepers?
Cleaners are commonly tipped for their courtesy, customer service, and quality of work. It is a kind gesture for someone that is spending a lot of time in a home, doing the very gritty work of cleaning, with a smile! 10-15% is a common tip, but this is usually left up to the customer to decide. A tip is often the greatest compliment in any field, because it shows deep, natural appreciation that answers to the economy of capitalism that we all partake in. Kind words are always appreciated, and returned. A monetary "thank you" makes cleaners glow every time they think of you!
How much is a housekeeper paid?
Every company is different, and some companies pay bottom dollar. Lexi Maids has remained dedicated to pushing above that low metric. We are always aware of what other companies pay, and we adjust to make sure we find the best cleaning talent out there. There is one way to keep working with the best, most caring cleaners around, and that's to treat them well, and pay appropriately.
What Type of Cleaners Does Lexi Maids Use?
We use residential cleaners, a modern term for the common word "maids". This is different than other types such as janitors which work every day at a single property, or housekeepers which might service one or two homes all week long. Our cleaners come in for service appointments and leave the same day.
Our techs are great at vacuuming, sweeping, dusting, mopping, washing floors, cleaning toilets, counters, cleaning dirty surfaces, cabinets, doorknobs, doors, baseboards, making beds, fluffing pillows, sanitizing common surfaces, and being careful with your items along the way.
Also, an appropriate demeanor is required, being effective and also polite and pleasant to have in your home.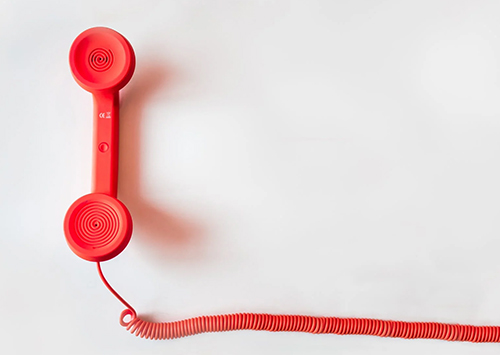 Finding a Cleaning Service Near Me
We would love to serve your needs, but alas, there are other countries and cities far outside of our area! There are a lot of places to look for a cleaner, such as Google, Yelp, Angie's List, Thumbtack, Bark, Craigslist and a host of others. It really comes down to finding a cleaning company you can trust. Sometimes it seems like there are endless choices and it's difficult to pick up the phone and try to filter out the good guys from the bad guys. Understandable!
We recommend this 5 point checklist:
Upfront pricing: this means you won't be charged unexpectedly, or if any adjustment ever needs to be made, your approval would be required before that happens.
Strong website and marketing materials: this means you are not dealing with a fly-by-night service, or a questionable individual posing as a service person to simply gain access to your home.
A Responsive Communication System: If you call and the phone rings endlessly and the call simply ends without a message system or way to communicate further, then professionality is out the door. Also, there should be multiple ways to connect, such as by phone, Facebook, and email. There are a lot of reasons one of those channels could be unresponsive for a small company, but to not have other options to communicate is unacceptable! There should always be a way to leave a message, even in off hours, so that you can go back to your day.
A Dedicated Statement of Quality of Service: without this, the customer is only guessing. If a company says they will make things right, then they usually do. If they never state that they aim to please, then when the time comes to discuss quality of service, they usually just turn you away.
Easy Ways to Pay: in this day and age, having a way to pay securely online with a credit card is bar-one of entry. Security is key – look for the SSL security padlock beside the URL (internet address) in your browser. Using a reputable payment processor such as Stripe, Paypal, Launch27, or the many other verifiable safe payment gateways is important!
With these measures, you have a great chance at finding quality service!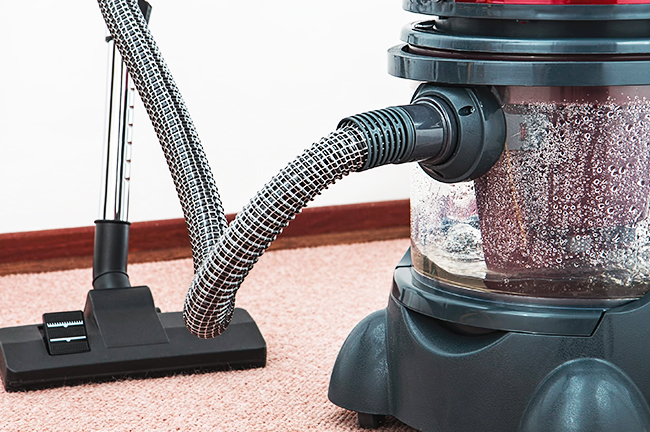 What Should I Expect When My Appointment Time Arrive and My Maid Shows Up?
Setting up a cleaning appointment is generally easy to do.
Getting an estimate is standard practice, which simply requires assessing the size of your home. Next comes determining if you want a service clean or deep clean, which is necessary if the home has not been thoroughly scrubbed for a month or two.

Decide on any add-ons you might need. Most companies offer different additional services, such as cleaning window interiors or inside the oven (which often has baked on gunk that needs extra attention.

Determining a good time for the appointment comes next. If the company has a booking form, then you can choose from time slots available on the form. However, almost every cleaning agency will have a phone number to call in case you want to set the appointment with them in person.  They might guide you to their booking form to set the appointment digitally, which is more standard these days.  This allows you to determine your service, time, and to pay easily online with a credit card or Paypal, for example.  Not many cleaning companies will accept cash or check payment after service.  This is a matter of securing the appointment, and so that companies can avoid the unfortunate incidence of scammers.  For this same reason many companies that service houses don't accept checks anymore, including basic delivery businesses.  The problem was the sizeable number of intentionally bounced checks, some from serial scammers.  Securing payment online leads to the least trouble, and it also reserves your appointment. This is important for you, as your time and expectations are valuable!

When your appointment time arrives, the cleaning tech shows up with supplies, ready to work. Letting them into the property is the first step.  A homeowner often lets the cleaner in, or arranges a way to leave a key with someone, or somewhere, so the cleaner can get to work.  Since the cleaner only has so many hours in a day to perform paid work, it's important to make sure they can get into the property.  It's standard practice in our industry to have a booking window, which requires a fee if an appointment is cancelled last minute, or if key management has caused the cleaner to be locked out, unable to perform the duties reserved by the client.

Once the cleaner enters the property, they'll get to work. Each cleaner, or company, might have a difference in approach or technique, but things to consider are as follows:

Activities like dusting should happen before vacuuming. The reason is that dust will slowly fall to the ground after being kicked up.  It only makes sense to vacuum when such tasks are finished.

It's important that the cleaner uses sanitary practices, and does not clean unsanitary surfaces with any kind of rag, and then use that rag to clean other surfaces. Any observance of wrong practices should be discussed immediately!  This topic should be discussed between the cleaning company and the cleaners before they ever show up for an appointment as well.

The cleaner will work for hours, moving around the house as needed, efficiency should be the goal, in line with the expectations of the type of clean being performed.

Every worker needs the occasional work break to clear their mind and body. A great cleaner should be professional during any break, and they should not make you feel uncomfortable in your own home.  If there are any issues with how the cleaner is taking breaks, feel free to discuss it with them, or with the dispatching company.

At the end of the appointment, you have the right to let the company know if the job was done right. Yes, occasionally a surface or two will be missed – all part of human nature – but a good company desires to miss nothing at all.  In the case of a service error, let them know if something major occurred, or was missed.  If it the problem is glaring the cleaner should come out and finish the job.  If it's something minor, like missing to dust on top of refrigerator, then telling the company is also okay, and sharing kindness and wiping the surface off yourself would be the humane thing to do.  In very rare instances, a single surface missed can lead to a strange conflict and disappointment – we ask that in hiring a cleaning service, basic respect is applied in such cases.

A company like Lexi Maids does client review cards after every clean. We do this digitally, for your convenience.  We like to see those 5-star ratings, and for any issue that arises, we can keep an eye on our top quality of service!
Hiring a cleaner for service work is a great way to treat yourself, or to put efficiency back in your life.  The steps from making an appointment to seeing the finished job are easy - let us do the dirty work!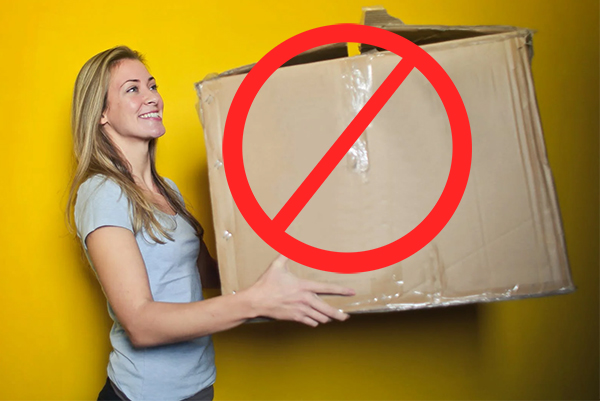 What Tasks Are Not Performed by a House Cleaner or Maid?
Here are some examples of things that a maid will not typically do, as some work types are better suited for different trades or pros with different skill sets, or desires for physicality in their work.
Exterior Window Cleaning (or cleaning high interior windows). While some cleaners will work on interior windows - they typically must be within standing reach, or a two-step stepping stool.  Cleaning high windows leads to different liabilities, and special insurance, also for substantial heights, it requires people who are skilled at that specific challenge, who not only like heights, but can handle doing work at those heights.  The added risks are outside the range of most maid services.  Though exceptions might exist, it is common practice to hire window cleaners for that task, as they often have special gear for climbing – or specialty gear that often lets them clean high windows with long extension tools, requiring no climbing at all.  Those tools might connect by hoses to a special water and chemical reservoir as well.  Also, exterior windows simply have a lot more dirt, not only on the glass, but on the exterior trim, which requires more powerful cleaning processes, such as power washers, which maids do not facilitate.
Lifting more than 35lbs, or moving furniture. The reason is that not everyone desires heavy physical work nor are they necessarily physically suited to lift very heavy objects.  So, avoiding heavy lifting limits liability and also, by refraining from shifting furniture, it limits the chance of flooring getting scratched, or items being bumped or damaged.  Maids will clean the home and all areas within reach, even under some furniture to a reasonable extent.  It should not be expected that house cleaners will shift couches, or remove items from under beds in order to clean behind or beneath those items.  Even things like large potted plants should not be shifted around, such as on wood floors, to avoid scratching the floor.  If you would like those areas cleaned, then it would be good to shift them into one place for that cleaning, and then shift them to another place for the next cleaning.
Cleaning aged clutter. Yes, it's easy to stockpile items, and leave them aside for years – many people do this.  Sorting and cleaning those areas is not within standard house cleaning services.  Large amassed piles of items falls into the category of junk removal, a specific task that some people choose to address professionally.  While it is common to have areas like this in a home, sometimes a home has excessive amounts of items that have collected dirt and mildew for an extended period of time.  Those areas are at risk of harboring pests, and their waste, which can become hazardous to health.  Maids do not address these types of living situations, especially without forewarning and knowledgeable determination as to whether the service is possible, or healthy for the workers concerned.
Human Waste Removal. While maids and house cleaners do clean areas such as bathrooms, and while deep cleans can involve a situation that requires brave attention by the cleaners – they are not expected to address areas that have been excessively soiled beyond common standards, nor do they deal with cases of waste vandalization or extreme tenant negligence.
Mold Remediation. This is a specific task often performed by pros equipped to handle this objective, often tied to the construction remodeling process.  Most most situations involve housing being exposed to moisture long term.  The extend of the mold often must be discovered through a construction process, such as removing drywall.  While maids might handle small amounts of mildew that has some molding – addressing moderate or large areas of mold are outside maid territory.
Some of these measures are to protect the cleaners from the hazards of more specialized work types.  Other aspects are to allow cleaning professionals to remain within the bounds of their specific work type.  Venturing outside industry standards for cleaning services isn't possible, just as a teacher would not be asked to cook meals for the entire school with no experience, or desire to do so.
WILL A MAID SANITIZE MY HOME?
Most pros will perform a long list of tasks aimed at giving your home a refreshed, clean appearance, and that includes many aspects of sanitization.  If a home is in need of hospital-grade sanitization for health purposes, that is a specific task, often done by specialized services.  Maids will however do a great deal of sanitization.  Now is a great time to take a look at what scientists (and common sense) have determined are the areas of the home most needing sanitization, some of which, maids address – others that you might perform as part of item maintenance.
Sponges.  These useful kitchen items actually carry more bacteria than most of the things we own.  Sponges should be replaced consistently to avoid creating a bacteria haven that you touch and used in attempts to disinfect your dishes.
Washing machines. Believe it or not, these items sometimes need cleaned, even though they are used to clean other things. Washing machines can use a good internal scrubbing from time to time.
Dishwashers.  Food can get trapped in various nooks or filters in dishwashers, and having a high exposure to food at every level of expiration means, you might as well run an empty cycle every once in a while, maybe with extra detergent!
Refrigerator Door Seals. You may have seen this item mentioned in those shows about restaurant rehab.  Ice machines and refrigerators can accumulate a special kind of bacteria accustomed to that cool environment.  The seals are the worst offenders, and need to have their niches cleaned regularly.
Faucets. Constant exposure to wetness, as well as 'back splash' effect when washing dishes can give faucets a bit more germs than you hoping for.
The interior and exterior of the toilet bowl, as well as the floors and any features nearby. It's necessary to do a thorough job with a disinfecting cleaning agent to make sure these areas are fresh and clean.
Bathroom rugs. Due to the constant use in moist environment, these rugs can get extra soiled and should be wash regularly, and occasionally, replaced.
Doorknobs. These items get touched more than most parts of a home and should be kept clean, if you need that sense of germ-free satisfaction.
Keyboards and remotes. These are items that receive extreme amounts of physical contact, and keeping them sanitized will give you peace of mind.
Bathtubs and Showers. These areas are the number one targets for our natural dirt, and common targets for a good old fashion scrubbing!
Of these items, house cleaners will only sanitize some of them – keyboards and remotes are tech gear, and they are avoided to prevent anyone from damaging your precious items.  Toilets and showers however are cleaned by maids.  Some of the other problem areas are within the home owner's personal objective for sanitary needs, such as the inside of a washing machine, and the refrigeration seals.
Whole-house sanitizing, in the case of infestation or contamination, can require unusual cleaning gear, such as specialized foggers, hazmat equipment to protect workers, and industrial or hospital grade sanitizers that are not as common for a house cleaner.  We mention this in specific detail because some people are immune-compromised, or have houses with special problems, and the home owner might want absolute sanitation.  It's important to know that such service is not a part of common maid tasks, unless offered in a pre-defined manor, and ordered as a special service.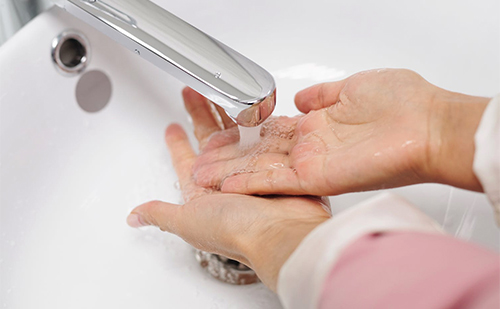 Types of Cleaning Service Businesses
There are a few things to consider, the first being location. Some cities have a higher or lower cost of living. For that reason maid service will cost more in New York City than it will in Saint Louis, but St Louis will cost more than rural Iowa, for example. This is obvious in most local service industries, and it is a factor for cleaning as well.
However there is a uniformity range for this service, which can be broken down into a few categories as well. There advantages and disadvantages to each category. Lexi Maids has setup our business a certain way due to the customer, worker, and company structure that aids with quality. But, let's look at the range of business type categories for cleaners.
Two-Layer company structure with experienced cleaners:
This is what we use, and this means we hire and work with experienced cleaners. We don't bring aboard people with zero related experience, and due to our high customer service model, we don't keep people of any experience level who are not able to keep our customers satisfied.
House cleaning is a unique field, because professionals often have a great eye for detail, a meticulous work ethic, and they just have a knack for cleaning, and get satisfaction from it. Yet, we must always remain aware that people can clean their own homes, at any time. So our service relies on being high quality, and we truly seek to help the lives of people who might be very effective at their own jobs, and simply not need to spend time on cleaning – or they might be treating themselves to a luxury - or possibly have a condition that makes long hours of cleaning difficult. Meeting those needs is a purpose tied to the work of cleaning, and one we choose to live up to.
The "Two-Layer" structure means that we have a full customer service and outreach department that works with cleaners. This means we have a great way to verify that cleaning work is being done to satisfactory ends. We have workers dedicated to developing relationships with new clients, and making sure they are happy. We also have workers who find the best cleaners and interact with them daily to make sure they are having an optimal experience in order to better serve customers, and also, that they maintain quality and customer service along the way.
Pros:
- There is a solid quality check assurance
- Clients often feel better treated
- Cost of appointments is verified in terms of getting what you paid for
- Reputation management is important to a company like ours, as we want to serve cities in a broad way, so we work hard to keep reviews high.
- The two layer system means cleaners are screened for safety, background checks, and competence.
Cons:
- Service costs will fit the normal range. There might be some cheaper alternatives, like some independent services, that will bid lower, but give you less guarantee of a good job. Many online stories can show that non-verified workers can lead to problematic or even disastrous cleaning appointments. Examples:
You could be bringing an active criminal into your home and not even know it.

Your cleaner might not have any kind of insurance, even when you requested an insured cleaner - or have forged documents.

Your cleaner might be inexperienced and do things like damage your property using the wrong techniques, doing hundreds or even thousands of dollars in damage, and then disappearing when you wish to address this.

Your cleaner might have a poor work ethic and very poor customer service - there are countless stories of cleaners that do not show up on time, take really long breaks, and don't communicate about it, before, after,… or ever. Other stories report "lost" or broken items, poor quality cleanings with many missing tasks, or harsh interactions with an inexperienced or uncaring person who is just not professional at all.
SOLO CLEANER
Finding a good solo cleaner can be great, some of them provide great service. It can be difficult to find these people however and here's why.
It can be hard for them to find dedicated streams of work, and so they often must leave the industry altogether.

Due to lower flow of business, it can be really tempting to take a risk of not having insurance, to avoid that cost. Without insurance, there is nothing backing you up if they accidentally do damage to property.

Advertising for the solo cleaner is hard to afford, as ads are really expensive, and so their outreach can be limited. This makes it harder to fulfill enough appointments to remain in the business for years. This translates to you having to find a new cleaner on your own, often multiple times a year, which is really difficult and increases the chance you would end up with one cleaner that is either unprofessional or a risk to your home.
AMATEUR ENTREPRENEURS
Hey, the American Dream to start a small business is alive and well. Starting a cleaning business does have a relatively low bar of entry compared to something more complex, such as running a factory. Some of the best cleaning businesses out there begin with a dream, and a hard-working, innovative founder putting in long hours to solve the puzzle of running an effective cleaning company – all with the help of excellent cleaners who put in the hard work, day to day, making the company a shining star.
Of course, not all business start-ups end up that way. This means that some cleaning businesses out there can be start-ups on a whim leading to a list of unfortunate setbacks, such as:
Sometimes a start-up can have unprofessional management that simply does not know how to run a business well, or does so in a way that is not very humane. Some examples are excessive rudeness and mistreatment to the cleaners who then come to your home. There are examples of mean management who do things like brow-beat or stiff customers or cleaners. Other examples are new businesses that do things like try to trap cleaners with ridiculous if not illegal non-compete contracts. In these situations, the cleaners are miserable and jilted, and as we all know in such circumstances, the work suffers.
This category also has some prevalent examples, with owner-operators - where a group of people try to show up to clean a house in teams and they just don't really know how to do the work leaving the customer frustrated and feeling ripped off.
CONCLUSION:
There are many ways to hire a professional. Lexi Maids and some other cleaning companies are dedicated to making sure the work runs smoothly. They verify things, and know what to expect, and how to handle small pitfalls along the way. The two-layer structure makes sure you have a super high chance of getting what you paid for, without setbacks.
While there will be a couple cheaper options out there, screening those situations well is imperative to avoiding the nuances that come with accidentally paying for inexperienced or negligent service people.
Lexi Maids has set up our business so that we can function well with cleaners that are capable enough to run their own appointments if they wanted to. We setup our arrangement to be worker-friendly, meaning we treat each other with mutual respect, and do not ask for ridiculous non-compete contracts with cleaners (after all, anyone with the guts and know how should be able to try and get business doing cleaning work). We arrange ourselves that cleaners feel Lexi Maids is a benefit to them, as we dedicate resources to advertising, customer service, and making sure their co-cleaners are as dedicated as they are!
Lexi Maids serves St. Louis city and surrounding areas, including Chesterfield, Ballwin, Wildood, and Lake St. Louis

To verify you live in our service area - enter your zipcode here: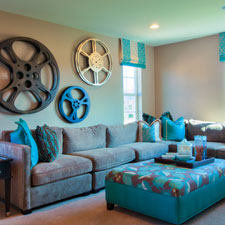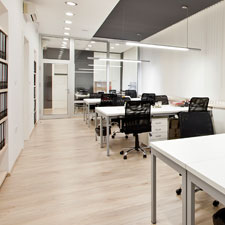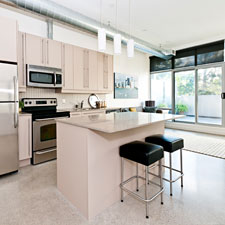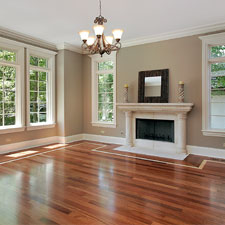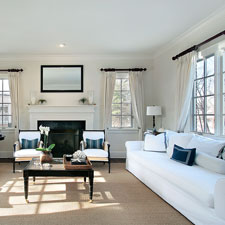 Do you have a unique property that needs a specialized estimate?
Just contact us and we can make an easy arrangement for that!